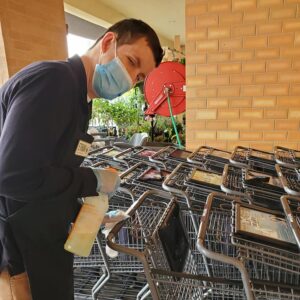 "Joe has really helped me a lot. I've had three good jobs and learned a lot. Joe and job coaches help me at my job and Joe worked with me on my applications, my resume and what to say at an interview. Joe says "focus" and sometimes I don't like it, but it works. I am glad I have a good job and for Feist."
Ethan W.
Current Consumer
"Krista helped me with my training and then helped me get better at my job. She checks in with me to make sure I'm focused. I love my job and want to keep it so I can be independent."
Lily G.
IRIS Client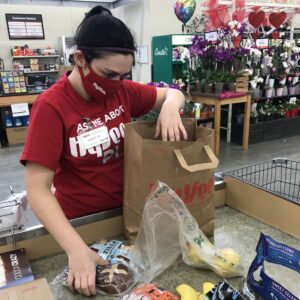 "Santi and I are extremely pleased at the outcome of your support and that of the DVR. Santi enjoys working at SSM Hospital and it appears to be a great fit for him. Your support at every step along the way of Santi's job search and subsequent settling in to SSM was critical to this success. We look forward to continuing communications and potential future collaboration. Your services are truly appreciated."
Thanks to all
Watch for Turning Point participant testimonies about Ali and Turning Point. Thank you Allison Plac! We want you to know how thankful we are for you and all the amazing work you put into making Turning Point a success!
Turning Point Participants & Kim Nonn
"Before re-entering the workforce, I was very scared and lacked confidence. Kim helped me showcase my assets and work on my weaknesses. We spent extra time practicing for interviews, so that I would feel confident upon meeting potential employers. We found a job that was perfectly suited for me. I enjoy working today.. Kim helped me achieve something that I did not believe was possible."
Sara J.
Current employee at UW Hospitals and Clinics
"Kim and her team at Feist VCP has gone above and beyond what I was expecting they are always there when I have a question and always willing to help me work towards my goals. Nothing, is too big or too small for them. For example I needed help refining my resume and cover letter and with in a matter of a day they helped me get the wordage down. Thank you for all you have done and would highly recommend their services to anyone."
Anonymous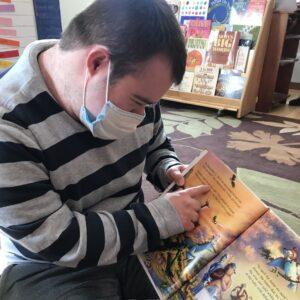 "Thank you for all the support and thank you for helping me. Feist has helped me achieve my goals and helped me get a job at the YMCA and PSA. I am so lucky and thankful for having great job coaches. 'Don't stop believing,' because I don't know how they do it, but they have great job coaches! Dreams do come true!"
Sam D.
Current Consumer
"Turning Point has provided an opportunity for our Son to be with peers that have similar interest and aspirations. He is challenged daily with development skills that take him out of his comfort zone, while supported, so the learning continues. In the small professional classroom setting, we see and interest in working with his classmates and making friendships.
As Parents, we are thankful to the team at Feist Vocational for researching and developing this program and bringing it to the Madison area. I would recommend this program for any young adult that has completed high school yet is in need of continued social and job skills development. "
Mary H.
Current Turning Point Parent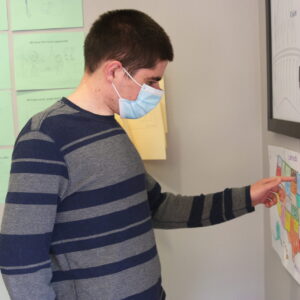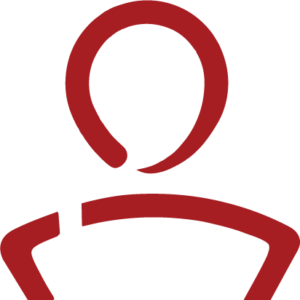 "I was very impressed at how Kim spends a lot of time building connections with employers . Before finding this agency, I didn't feel confident or prepared for the job when the job coach left. I'm so glad I have successfully closed a DVR case for the first time since looking for work since 2014. Next step is living as independently as possible in Madison."
Sarah B.
Current employee at State of WI: Department of Agriculture, Trade and Consumer Protection